Finally, the Top 5!
5. La La Land (2016)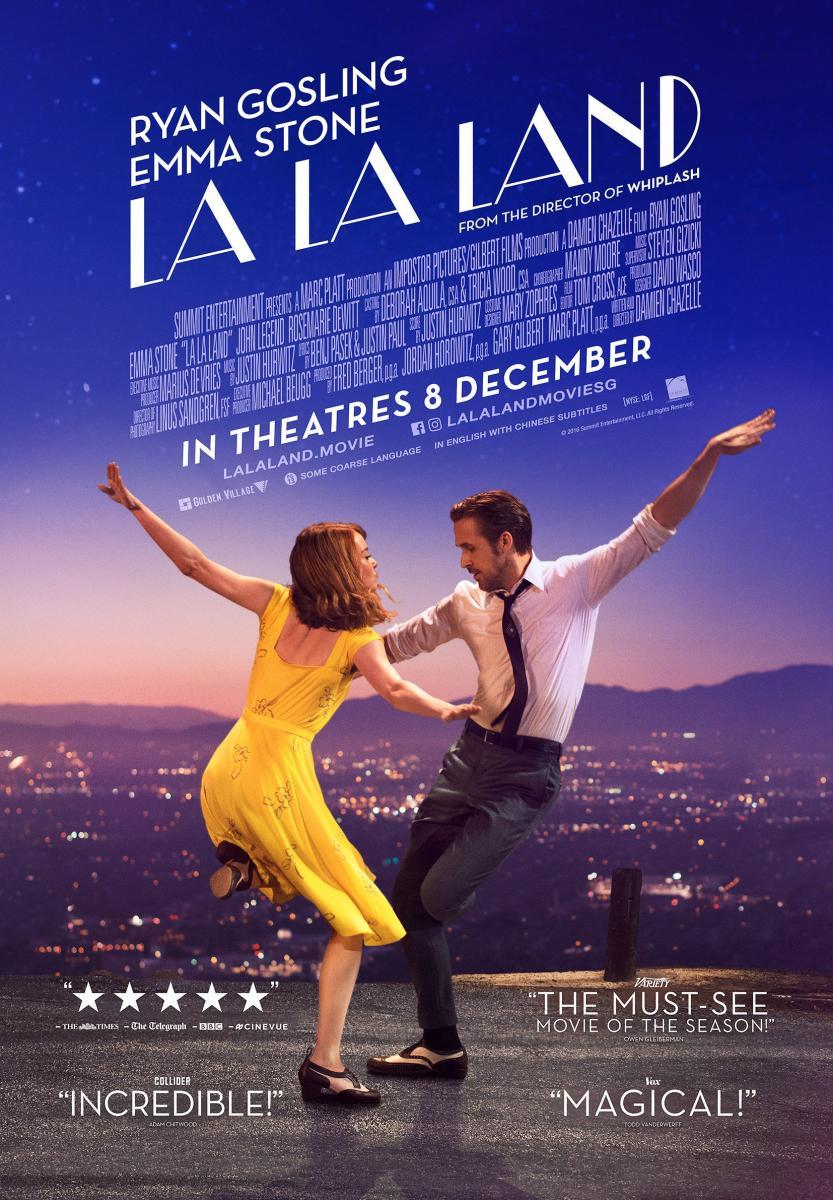 I didn't think I was going to like La La Land as much as I did. But I was pretty hooked almost from the start. You cannot beat Gosling and Stone and Chazelle (Whiplash) nails it again!
4. Sleepless in Seattle (1993)
Love me some Tom Hanks! Can the guy make a bad movie? Meg Ryan too of course! From unfortunate circumstances, comes a really fun, warm and lovely story. Never really got into the 80's and 90's rom-coms, but I've recently realized that they're some of the best! This, When Harry Met Sally, Four Weddings and a Funeral are all great! 10/10 will rewatch again when in the mood for a rom-com.
3. Joker (2019)
Like any other movie, once you watch it and tell people, they immediately ask "what did you think?" They ask in a different way with Joker though. They're not simply asking if you liked it or not, you know they're asking much more than that. So you have to elaborate on whatever your answer is. For me, I really liked this movie. I thought Phoenix was incredible, story was very encapsulating and it was an all-around well made movie. That being said, I can't imagine watching it ever again. I know not every movie has to have a happy ending or make you feel good, but the feelings I had throughout Joker aren't ones I want to willingly put myself through. I was mad at times, sad other times, depressed no doubt and ultimately hopeless. It's hard to remind yourself this was just a movie, when you know the reality is that there really are people out there like that. It's pretty disturbing. And when thinking of those people, sometimes you're reminded many of them have no one – no family, friends or support. And that's a very, very sad reality. Let's promise that we'll be there for our family and friends!
2. Jojo Rabbit (2019)
I had heard such good things going into my watch of Jojo Rabbit and I'm very happy to say that it did not disappoint. I didn't really know what I was getting into, but I loved it! It's such a unique movie, both funny and clever. It's got a pretty moving plot, but uses strong satire throughout to still keep it light and I think Waititi (Thor: Ragnarok) was extremely ambitious in making it.
1. Lady Bird (2017)
I loved Lady Bird! Loved it. It was another movie I went into somewhat blind. I just new it was a "coming-of-age" type story. It was fantastic. Saoirse Ronan is terrific and I look forward to checking out more of her movies!