Last week it was announced that Mayor Marty Walsh would be named the new US Secretary of Labor by President Elect Joe Biden. With his exit, the race for the next Mayor of Boston is on! Both City Councilor Michelle Wu and City Councilor Andrea Campbell already announced back in the fall that they would be running for Mayor. Other names being mentioned include City Councilors Michael Flaherty, Ed Flynn, Annissa Essaibi-George, State Senator Nick Collins, State Rep Aaron Michelewitz and BPD Commissioner William Gross. In addition to those, there have been even more rumored candidates – none have confirmed though, so it's just speculation as of now.
Doug Bennett
It's rumored that Dougie B. aka Doug E. Fresh aka Sheriff (he wasn't actually elected Sheriff) is returning to politics and throwing his hat in the ring for Mayor. We haven't seen Bennett run for Boston public office since Suffolk County Sheriff in '17. It is not expected that he has the funds to raise for a proper campaign, or the team to knock on hundreds of thousands of doors, but he's always one for giving it the old college try. It's often said that this city needs more large, green, poorly made, hand-painted signs.
Manny Ramirez
The greatest right handed hitter in Red Sox history is rumored to be injecting himself into the race for Mayor of Boston. This may just be a part of a larger plan to get back in the public eye, specifically in Boston, or even to get his #24 retired here. If you recall, it's been a tough few months for the free agent. He was released by the Sydney Blue Sox of the Australian Baseball League, and was unrecognizable by a "fan". Does he have what it takes to make history as the first former Red Sox left-fielder to be elected Mayor of Boston?
Your Cousin from Boston
He checks a lot of boxes to be a Mayor in Boston: white, Irish, straight, strong accent, male. Times are a-changing though so not sure how strong a candidate Your Cousin would end up being this election cycle. Yes, we all love Sam Adams, but we may have had enough of Your Cousin and his not-all-that-funny commercials. Jimmy Koch might have a better chance in the race.
Keytar Bear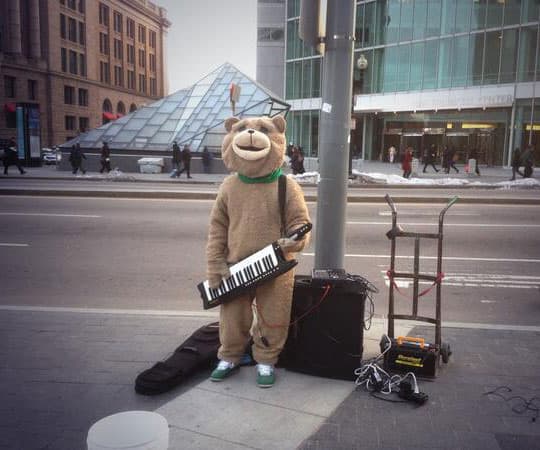 Not sure how this would work. Is it the guy under the suit running? Or is he actually running as Mr. Bear? Also, does he even talk when he's got the bear suit on? We'd need a synth translator during his State of the City addresses.
** Keytar is currently a favorite **
Dalton and the Sheriffs
Note: this rumor is strictly circulating around Southie. Allegedly, he performed an underground show during quarantine with 100+ young urban professionals in attendance and there were chants of "Dalton for Mayor!" It was a strict three count of "Dal-ton for Mayor!" clap clap, clap clap clap. "Dal-ton for Mayor!" clap clap, clap clap clap. "Dal-ton for Mayor!" clap clap, clap clap clap. Anyway, it's important to note that it'd be Dalton AND the Sheriffs potentially running as one unit. This isn't typically how Mayors work, so if elected, Dalton and the Sheriffs could really shake things up.