That's right folks. Roger Goodell slid into my DMs begging me not to release this list. He almost made me feel bad for him but ultimately I had to release the list. I have too much integrity not to. So, prepare yourself – this is pretty heavy stuff.
Are you ready?
How many memorable Patriots playoff wins have there been, excluding Super Bowls?  Let me count the games…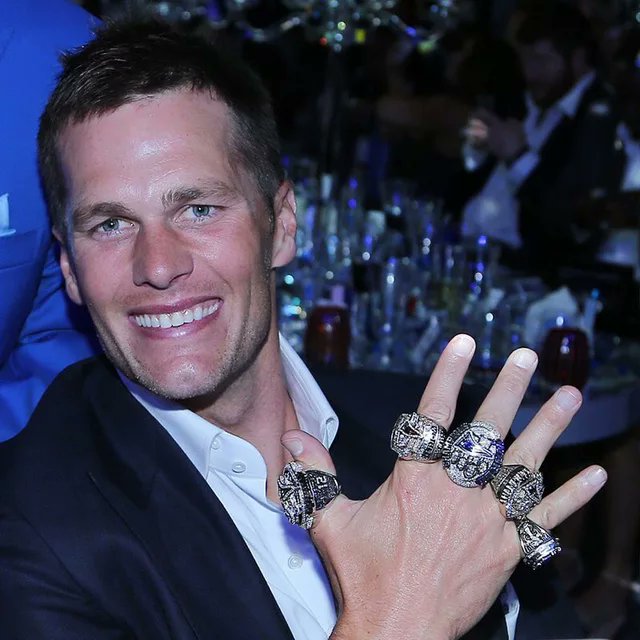 So, let's get down to it. Here's the list, in no particular order:
2001 – Patriots 16 Raiders 13
The Snow Bowl. It's an iconic game that kickstarted the dynasty. No one had heard of the tuck rule beforehand but they sure as hell heard about it after. Was it a fumble? Was it an incomplete pass? At this point it has been almost 20 years – call it an incomplete and move on.
We also got a classic game winner from the best kicker of all time.
2011 – Patriots 23 Ravens 20
Neither team played like they wanted to win this one. It was turnover city. You'll probably best remember it by the Sterling Moore great breakup in the endzone.
Despite having the chance to tie just after this play, Billy Cundiff shanked a field goal to seal the Patriots trip to the Superbowl.
2019 – Patriots 37 Chiefs 31
This was only three months ago. You know what happened.  
2003 – Patriots 24 Colts 13
Aw 2003! Back in the days when Peyton was tossing TDs left and right to Marvin Harrison and Reggie Wayne. And don't forget about Dallas Clark. Despite all the hype surrounding the Colts offense, Ty Law picked Peyton right up and stuffed him in his pocket. This has to be the best individual defensive performance of all time, right? At least by a defensive back.
2001 – Patriots 24 Steelers 17
I think this game gets lost since it was bookended by two Vinatieri game winners but man it was epic. In a reversal of how it started, Brady went down with a brutal looking injury, which gave  Bledsoe the opportunity to get back on the field and lead the team to the Superbowl.
We also got this nifty play:
2014 – Patriots 35 Ravens 31
What a game! The Pats came back from two 14 point deficits and ultimately pulled out the victory. It also features one of my favorite Patriot plays of all time:
You also get the added bonus of John Harbaugh crying about the Pats use of eligible/ineligible receivers (only to turn around and use it the same tactic to start the following season).
Plus, I hate the Ravens so it was extra sweet. Overall this is probably my favorite win on the list.
And that's all I've got. If you have one you think I missed, or think I included too many, let me know in the comments!